6 days and 5 nights in the mystical Mexican Riviera Maya with the magical celebration of lights of Diwali
Sunday 23 to Friday 28 October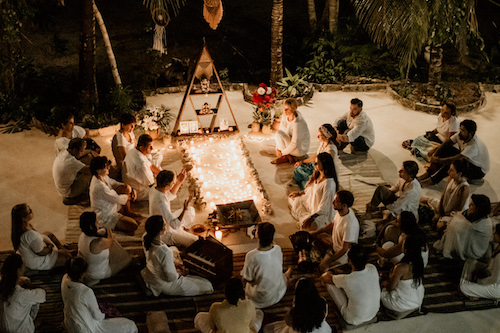 Let's celebrate with lights, flowers, and rituals THE GIFT OF LIFE. In this retreat we will celebrate as in India: In a FESTIVAL OF LIGHTS!
Join us in a mystical retreat of the spirit, to celebrate one of the most sacred nights of the year, DIWALI, the light that dwells in every heart. We wanted to appropriate this auspicious date to delicately weave a space where we give ourselves permission to detoxify our body, disconnect our mind from the frenetic rhythm, and internalize the teachings of the twin sciences of Yoga and Ayurveda, to awaken to more optimal health.
If you are open to a more purposeful life, awakening in consciousness, and ready to step into a brighter future, join us for 6 days of Yoga, Ayurveda, meditation, mantras, teachings, vibrant food, natural beauty, and the ceremony. Diwali, the festival of lights, in the magical Riviera Maya.
Taking distance in nature and getting away from routine life opens the door to inner silence and to consciously inhabiting that personal refuge. We are going to share in this retreat many of the keys and secrets of Yoga and Ayurveda for life in complete nutrition and longevity. The goal of these sciences, inherited from the East, is that we return to our essence, that we know ourselves better, and establish ourselves in HARMONY.
This will be a space of transformation, through study and daily practices, that will satisfy our body, that will nourish our mind and that will open windows of our being that have remained closed. We deserve as humanity to awaken to a kinder, loving, and softer consciousness, to treat ourselves better as individuals and as a collective fabric. From this immersion, you will leave with the inspiration to serve, connect and vibrate higher on your path.
A complete program, with enough free time to relax and recharge your internal batteries. Discover the Mexican Riviera Maya and its essential spiritual heritage. Join us to visit a secluded mystical cenote in a natural sanctuary and let your heart expand in a sacred Mayan pyramid. But everything seen and understood in the light of Yoga and Ayurveda.
A retreat designed to ignite the light of the soul!
✓ Celebrate one of the most beautiful and heartfelt festivities, Diwali.
✓ Let your body, mind, and soul delight with daily Yoga & Meditation practices.
✓ Recognize your personal constitution and take ownership of your health according to Ayurveda.
✓ Give yourself the gift of cultivating inner silence, to tune in to intuition.
✓ Contemplate and explore the sacred land and culture of the Mayans in a unique and heartfelt way.
✓ Immerse yourself in a traditional Mayan ceremony, Temazcal, which symbolizes a re-birth.
---
What is a yoga retreat?
A yoga retreat is a temporary retreat from the distractions of everyday life with the purpose of deepening the different aspects of the practice and the intention of providing the right conditions to promote a connection with nature and with oneself.
---
Who can participate in the retreat?
No experience required! All levels are welcome!
---
What is Ayurveda and why is it important?
Ayurveda is the name of the Indian medical system with more than 5,000 years of wisdom that diagnoses and treats illness from the comprehensive view of the Human Being in all its dimensions: body, mind, and spirit.
More than a health system, Ayurveda is the science of life. In Sanskrit, ayus means life and veda means wisdom. Ayurveda, the wisdom or science of life, offers us a recognized guide to achieving greater happiness, energy, and love, as well as to develop the meaning or purpose of our lives. From the Ayurvedic point of view, human beings are not simple machines that we have learned to think about, but rather fields of intelligence that exchange energy and information with the environment. Health is a state of balance, where all the dimensions of the human being are integrated. Ayurveda reminds us that health is the balanced state of dynamic integration between our environment, body, mind, and spirit.
An important goal of Ayurveda is to identify a person's ideal state of balance, determine where their imbalance is, and offer tools such as diet, herbs, aromatherapy, massage, yoga, meditation, and music to restore it. Ayurveda as part of your healthy lifestyle helps you:
Have a clear understanding of your body and mind and what conditions can trigger disease
Prevent, through self-knowledge, diseases that may be developing in your body
Make the right decisions about your diet and lifestyle
How to cope with the difficulties of daily life.
Ayurveda focuses on removing the roots of disease. Let's use this immersion to together rectify our habits to establish ourselves in radiant health.
---
Why should you come to this Festival of Lights?
✓ Because it is the perfect opportunity to respond to the call of your soul, to retire for a while in solitude, calming the mind and recharging the internal batteries.
✓ Because you want to recognize your personal constitution (Vata, Pitta, or Kapha) to have radiant health at all levels.
✓ Because it is a unique opportunity to share and celebrate life with others through this festival of lights, Diwali.
✓ Because through the retreat, we will conscientiously make a pilgrimage through these sacred Mayan lands, which carry powerful ancestral energy.
✓ Because you know that you have always longed for spiritual rebirth, and fill yourself with new tools for a more awake life.
✓ Because you are grateful to live and feel the need to honor it with a special ceremony.
✓ Because you want yoga, mantras, meditation, and healthy eating to be your medicine.
✓ Because reconnect with your purest and noblest essence.
---
What is included?
Immersion in the retreat with classes, workshops, and daily practices.

2 daily yoga classes.

2 Satsang sessions per day (They consist of meditation, mantra chanting, and teaching).

An approach to Ayurveda by an expert on the subject.

Visit a sacred Mayan pyramid.

Visit and immersion in a secret mystical cenote.

Pilgrimage to the Caribbean Sea.

1 session of Temazcal – Traditional Mayan steam bath.

Accommodation of the 5 nights in private rooms with their own bathroom.

All plant-based, delicious, and healthy local cuisine.

Use of the facilities of the inn, and unlimited use of the private cenote.

Professional photographs for the best memories (From the hand of a spectacular photographer who will be participating in the retreat).

*As an optional service, holistic therapies and massages will be offered.

*Air tickets are not included.

*Does not include transportation to and from the airport. We help you manage it if you want.
---
Activity program**
Sunday 23
2:00pm: Check-in
4:30pm: Yoga
6.00pm: Dinner
7:30pm: Satsang – Inauguration of the retreat
Monday 24 to Thursday 27
6.00am: Satsang: meditation, kirtan/mantra chanting, and a spiritual teaching
8.00am: Yoga
10:00 a.m.: Brunch
11.00am: Free time
12.00m: Conference or Workshop
2.00pm: Break: Recharge and Relax
4.30pm: Optional Yoga class
6.00pm: Dinner
7:30pm: Satsang: meditation, mantras, and spiritual teaching
*One of the nights will be the celebration of the Festival of Lights, Diwali.
*These days there will be 2 very special outings-pilgrimages and those two days the schedule will change.
Friday 28
6.00am Satsang: Special Closing
8.00am: Yoga
10:00 a.m.: Brunch
12.00m: Departure
** Subject to change
** The schedule of daily activities and/or possible special programs will be announced on the morning of the Satsang.
**Take into account the time of entry and exit for the purchase of air tickets. (From Cancun International Airport it is approximately 1.5 hours to the location.)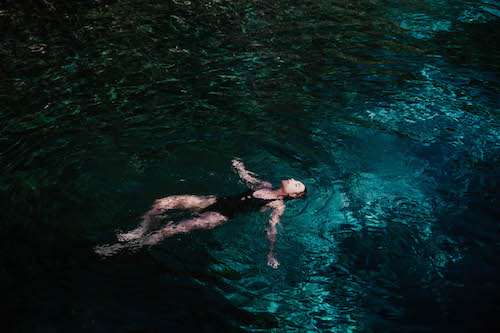 ---
Location and facilities
Our retreat will take place in the wonderful Posada de Agua y Fuego. A beautiful place in the heart of a dense and sacred jungle. This place is a hidden gem in the Chemuyil region. An ideal space to get in touch with the body, the mind, the spirit, and nature. The place has:
Yoga room with a view of the Mayan jungle.
Outdoor pools.
Private cenote.
Temazcal.
Very comfortable rooms with AC.
Massage area.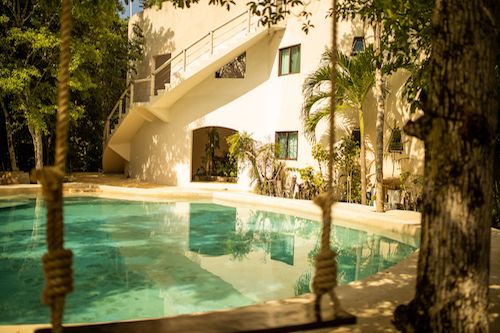 ---
Shared accommodation for 3 or 2 people, or individual
The rooms are comfortable, spacious, bright, and beautiful! Each room has a private bathroom. If you come as a couple you will be accommodated in the same room. If you come alone, you will share the space with one or two people of the same gender.
There is also the option of taking a room to yourself!
---
Price
Triple Shared Room: $1,250 USD per person
The price of a room shared between 3 people with a private bathroom is $1,250 USD per person with everything included. You must pay $500 USD as a deposit and the remaining value, pay it 1 month before the retreat (This can be done via PayPal)
Early Bird Discount: Before August 31, 2022: $950 USD per person.
If you want to take part, pay the deposit and send the receipt to info@satyarupa.yoga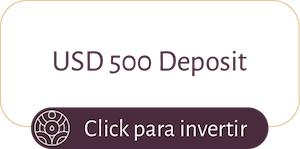 ---
Double Shared Room: $1,450 USD per person
The price of a room shared between 2 people with a private bathroom is $1,450 USD per person with everything included. You must pay $500 USD as a deposit and the remaining value, pay it 1 month before the retreat (This can be done via PayPal)
Early Bird Discount: Before August 31, 2022: $1.150 USD per person.
If you want to take part, pay the deposit and send the receipt to info@satyarupa.yoga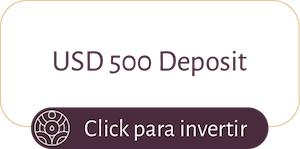 ---
Single Room: $1,750 USD per person.
The price of a single room with a private bathroom is $1,750 USD per person with everything included. You must pay $500 USD as a deposit and the remaining value, pay it 1 month before the retreat (This can be done via PayPal)
Early Bird Discount: Before August 31, 2022: $1.350 USD per person.
If you want to take part, pay the deposit and send the receipt to info@satyarupa.yoga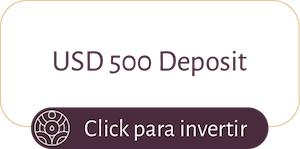 ---
Cancellation policy
The deposit is non-refundable.
The payments are not cumulative nor transferable.
In case of a mandated lockdown from the Mexican authorities, the retreat will be postponed.
---
Observations
Airfare and land transportation to the retreat is not included.
We will start with a yoga practice at 4:30 pm on the arrival day.
We will finish at noon on the last day. 
The retreat is in English and Spanish 🙂 CUTE!
While in the retreat, guests are invited to join and follow a yogic diet (no alcoholic drinks, no meat, no smoking).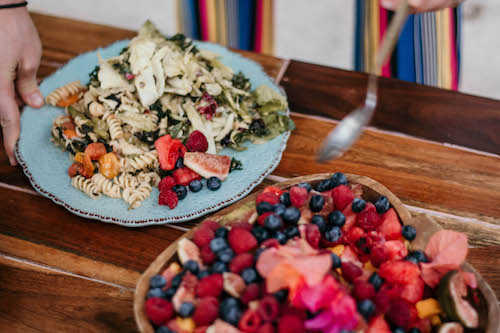 ---
Yoga Retreat Hosts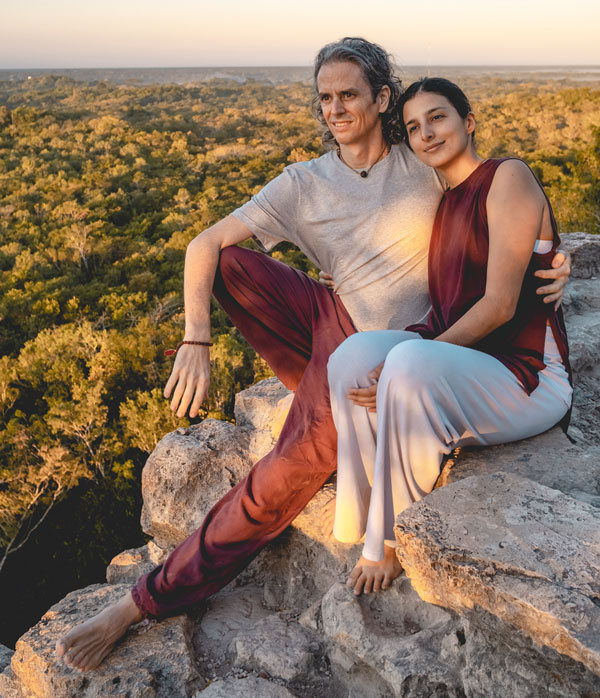 Satyadev y Satyabhama
Two long-time yoga practitioners. Furthermore, we are teachers dedicated to sharing the received teachings with all humans around the world. We have a personal commitment to help enlight each person's light, to allow ourselves an evolution to a world vibrating with the highest frequency of light and infinite love.
We dedicate our lives to connecting hearts and sharing the valuable teachings that have given us a lot of internal enrichment. We want to accompany you on your spiritual path! We pray that by applying what has been learned, you can achieve your maximum potential in this same birth.
We will love to welcome you to our beloved Mexican land ♡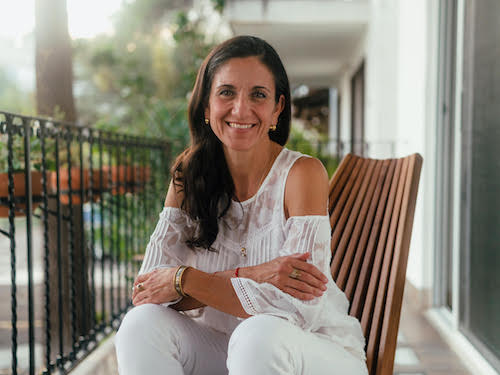 Clara Rivera Fournier

Nutritionist with 23 years of experience in private practice, workshops, and conferences on Nutrition and Conscious Lifestyle, integrating the bases of Ayurveda and her certification at the Chopra Center University, Naturism, Herbalism, Neurolinguistic Programming, Bach Flowers, Yoga, Buddhism, Kabbalah, among others.
Founder of Ayurveda Querétaro, an online educational platform that offers the Conscious Health course to the Spanish-speaking community and thousands of people around the world with whom she shares her greatest passion and purpose in life: «Helping people discover the true meaning of your life through your well-being and physical, mental and spiritual balance"
---
What are the existent security measures for Covid-19?
Participation in this retreat is completely voluntary, and we will like to invite you if you only feel comfortable and safe to travel.
The Riviera Maya has never closed its borders, but all biosecurity measures have been applied to travelers and tourists. There is local awareness and lots of protection in the area and we can assure you that keeping you healthy and safe is our priority.
It is mandatory (Lovingly requested) that all attendees present a negative Covid test (It can be antigens). So all the participants can feel calm and safe to be together without the mask.
Because of this, we will take care of ourselves during all moments:
Periodic temperature checks.
The space is equipped with all the capacity to keep the space clean, sanitized, and safe.
Space between mats of 1.5 meters.
Access to antibacterial gel 24/7.
Face cover use during land travel.
Respect, love, and consciousness among participants.
Most importantly: an abundance of fresh air and a healing nature.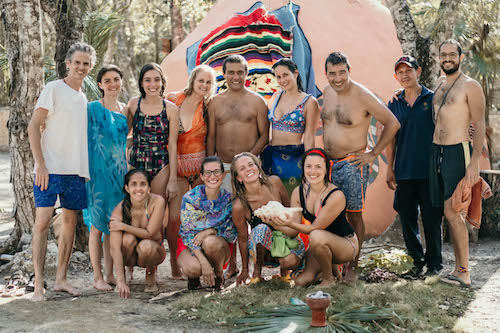 ---
What do I need to bring?
Comfortable clothes, yoga mat, meditation cushion, meditation blanket, personal hygiene items, clothes for warm weather and cool nights, clothes for rainy days, insect repellent, sun protection, flashlight, bathing suit, notebook/journal, and pen.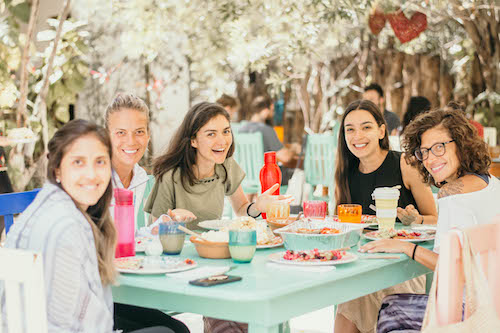 AN UNFORGETTABLE EXPERIENCE AWAITS YOU IN THE RIVIERA MAYA!
OM TAT SAT