We invite you to join Satyadev in deep immersion into the Wisdom teachings of one of the most profound spiritual scriptures of humanity. Learn how to live a life in which divine Wisdom is your guiding light, learn how to purify your heart from negative thought patterns, how to get established in the path of mediation and spiritual fulfillment!
Two weekly classes, that include a total of 16 sessions. From January 31st until March 30th, 2022. 
Course Module I: Essential keys for spiritualizing your life
8 classes. From January 31 February 23
Course Module 2: The path of mind control and meditation 
8 classes. From March 7 to 30
Always Monday and Wednesday
New York: 12.00 – 1.00 pm (GMT-5)
Germany: 6 pm – 7 pm (GMT+1)
Lebanon: 8 pm – 9 pm (GMT+2)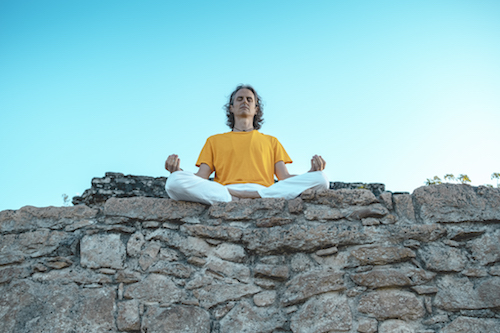 Join us and immerse yourself into the study and practical application of the most sublime Yogic Scripture. Learn how to transform your difficulties into opportunities. Tune to your higher voice and overcome your insecurities, fears, and inner afflictions. Turn your life into a permanent meditation, manifest your infinite potential, and realize your all-blissful Nature!!! 
Bhagavad Gita means «Song of God» and is the most important spiritual scripture in Yoga consisting of 18 chapters and 701 verses. Its teaching is perfectly universal, practical and shows us how to live a spiritual life in the world, amid all the stress, conflicts, and problems of daily life. 
In the middle of the battlefield, the divine incarnation Krishna imparts the highest spiritual teaching to his intimate friend the noble warrior Arjuna, when he is experiencing a nervous breakdown at the beginning of a battle that he has to fight to save all of humanity. And this teaching is called "Bhagavad Gita". 
The battlefield is our mind. The battle is the fight between the negative internal forces that bind us to suffer and the positive forces that expand our consciousness and connect us with Truth and Enlightenment. Arjuna represents us and Krishna is our Superior or Divine voice. By surrendering our mind to this higher voice of Truth and guiding our lives by rooting it in the highest Wisdom, we can gracefully overcome all our problems and afflictions and reach the highest goal in life, which is the realization of our true eternal nature and the blissful Unity with the entire Existence. 
---
Module 1 – Essential keys for spiritualizing your life
8 classes. From January 31 February 23. Mondays & Wednesdays

New York: 12.00 – 1.00 pm (GMT-5)
Germany: 6 pm – 7 pm (GMT+1)
Lebanon: 8 pm – 9 pm (GMT+2)
We study the most important verses from chapter 2 that contain the essential keys for our spiritual life. Krishna transmits us sublime teachings about meditation in action and awakens the intuition of our essential all-blissful immortal true nature. 
---
Module 2 – The path of mind control and meditation 
8 classes. From March 7 to 30. Mondays & Wednesdays

New York: 12.00 – 1.00 pm (GMT-5)
Germany: 6 pm – 7 pm (GMT+1)
Lebanon: 8 pm – 9 pm (GMT+2)
We will study chapter 6 with more emphasis, which transmits the path of meditation to us. In these verses, Sri Krishna reveals to us all the mysteries of the mind, gives us the keys to its purification and control and teaches us how to transcend the illusion of limitation and death as we immerse ourselves on the path of meditation. 
«Know that by long reverence, by questioning and by service; the wise who have realized the Truth will instruct you in that knowledge» Bhagavad Gita
---
Course Format
The sessions will be online through Zoom
*We will create a chat on WhatsApp and there we will be sharing the links to access the sessions, course material, and recordings. The recordings of the sessions will be available until the end of April 2022 so you can study the scripture at your own pace.
---
What will you get from this course? 
A clear understanding of the 4 main paths for spiritual evolution and how to integrate them in a practical way.
A new and positive perspective in life.
A greater connection with your inner voice of wisdom.
Inspiration and spiritual growth.
Clear guidance for your own spiritual practice, the serenity of mind, and meditation.
The joy of sharing a study platform and Satsang – good company – with like-minded souls.

Two weekly online sessions, with Satyadev to clearly understand and assimilate the teachings of this profound scripture.

Recordings of the sessions are available until the end of April 2022.

Continuous support for a conscious and profound change in your life. Satyadev has been studying this scripture for more than 20 years and with love and clarity, he will guide you and empower you to apply what you have learned in your everyday life.

Opportunities for questions and answers.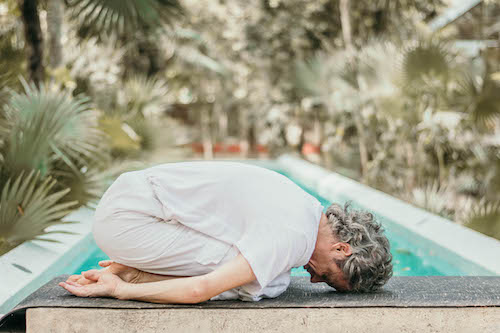 ---
How to register?
If you want to take part, please pay the value and send the payment receipt to info@satyarupa.yoga
*If you reside in Europe and prefer to pay by bank transfer, please contact us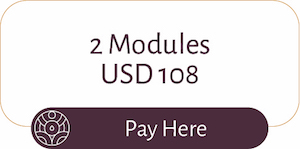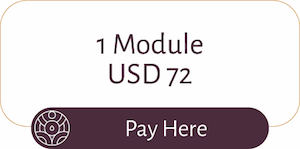 ---
Cancellation policies
For a course module to take place, 10 will be the minimum amount of students. In case of fewer inscriptions, we will cancel the respective module and return the corresponding payment.

Other than that there is no refund once the course has been paid.
---
Who teaches the course?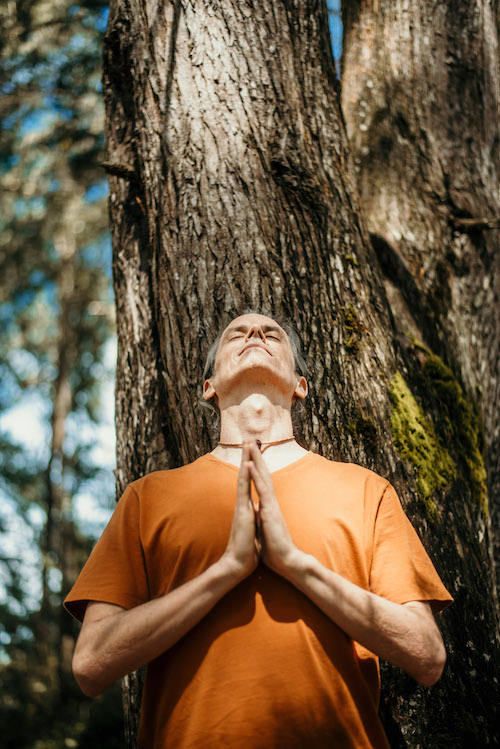 My name is Satyadev, I was born in Germany and I currently live in Mexico guiding in the Rivera Maya a beautiful Center and future Yoga and Meditation Ashram called Satyarupa Yoga. I love and study the Bhagavad Gita daily. For the last 17 years, I have been teaching courses and retreats related to Yoga, Ayurveda, and Meditation. I have taught in more than 25 Yoga Teachers Training Course of the Sivananda Yoga Organization in which I have also had, on several occasions, the blessing to transmit the teachings of the Bhagavad Gita. 
---
Comments from Students of the previous study cycle

"I have never had a sustained study group about yoga philosophy over time. It is my first time and it has been a beautiful discovery. It has been a very nice year of study. This journey to which Satyadev has invited us and through which he has guided us has been full of teachings and insights. Very beautiful the way he transmits it, very inspiring the way he interprets the words and connects the meanings of the Gita. His extensive knowledge of philosophy makes the study broad, comprehensive, and in-depth. He had never directly met anyone with this great potential. His effort and dedication on these issues is noticeable. Thanks for sharing.»

Daniel Flechas, Bogotá, Colombia

"In these challenging times, the study of the Bhagavad Gītā becomes an inevitable manual to guide our lives. Thanks to Satyadev for the skill and depth with which he conveys these important teachings. Studying this text with him has given me inspiration, strength and understanding to walk my spiritual path. Each session has been a balm for my spirit! «

Shakti, Ibagué, Colombia

After several unsuccessful attempts to study and understand the Bhagavad Gita, one day Satyadev was recommended to me and I finally found the class that has made me understand the teaching and bring it into my daily life. Satyadev is clear, very entertaining, concise and explains in an extraordinary way with a high knowledge of the subject. This course is very inspiring and came to enrich my life and give me the necessary tools for my spiritual awakening. «

Ileana Vidal

«In the middle of a completely atypical year full of challenges and difficulties for most people, a surprising light appears that allows us to see the path clearly and walk with firm steps towards the greatest of destinations. To have the honor and privilege to study the Bhagavad Gita from the heart of Satyadev is definitely a blessing. The assimilation of its profound teachings through a simple reading would only be reserved for great Mahatmas, which is why, for most of us, it would only result as a simple and interesting literary story, as we do not have the guidance of a teacher who preserves and transmits the true essence of its verses, and this is precisely what makes this beautiful course so wonderful, because you can be certain that its interpretation is authentic because it has been preserved thanks to an uninterrupted lineage of teacher-disciples through time and of which Satyadev is a part. Do not doubt that your time and effort will be worth it if you decide to venture into this adventure that will catch you and polish you in a beautiful way so that its inherent brilliance illuminates the infinite. Allow yourself to inspire your days, find meaning in life and emerge victorious from it.

Daniel Serrano

OM TAT SAT